This year's TU Automotive conference highlights three areas: Telematics, Autonomous and Mobility with in-depth discussions along with expert speaker sessions and exhibition, this industry focused conference is attended by over 3,000 automotive industry executives discussing the future of connected mobility.
Novi, Michigan, US
June 3 - 4, 2015
Sponsor/Speaker
EB's Tech Day is targeted towards engineers and engineering managers. During this one day event, you will experience how EB can support your development efforts in the areas of Driver Assistance, Connected Car, Human Machine Interface, Automotive Ethernet with AUTOSAR, Functional Safety, Security and Software Integration within the fast moving automotive software domain.
Livonia, Michigan, US
June 5, 2015
EB event

This conference is sponsored by Elektrobit, Infineon, iSYSTEM and Timing-Architects and will address the successful migration from single- to multi-core technology and the integration of the new technology into the development process. You will learn how to manage the new complexity and challenges, e.g. in terms of Functional Safety requirements.
Munich, Germany
June 16 - 18, 2015
Sponsoring, EB speech, booth and workshop

As the connected car continues forward, vehicle IT safety becomes more and more important. Our expert, Martin Böhner, will address this and related issues in "Performance Analysis of Cryptographic Algorithms," part of the On-Board Security Challenges session. Get an event overview and see the full program and join us at our booth. We are there on both days.
Cologne, Germany
June 17 - 18, 2015
EB speech and booth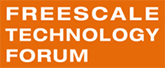 The Freescale Technology Forum (FTF) will provide more than 150 technical sessions, 250 technology demos and keynote sessions at this four day conference along with an ecosystem that helps address the challenges and opportunities from new markets and ever-changing technologies.
Austin, Texas, US
June 22 - 25, 2015
EB sponsoring and booth

The planned topics for the 19th annual Congress, "Advances in Automotive Electronics", discuss infotainment, connected cars, autonomous driving, e-mobility and vehicle architectures.
Visit our booth to see our latest products and meet our top level management.
Ludwigsburg Germany
June 23 - 24, 2015
EB booth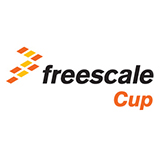 With 159 teams enrolled from 50 universities across 15 countries, the 2014-2015 Freescale Cup season is the largest ever in EMEA. The Intelligent Cars will run on the new Edge-Line track (side black line) for all races in the region. This track is more realistic and provides more engaging performance as cars no longer follow the center line.
International Event
September 15, 2015
Sponsoring

The Symtavision NewsConference provides a unique opportunity to discuss trends and solutions for the development of reliable, safe and efficient embedded real-time systems. Engineers, managers, technology experts and researchers use this opportunity to share their experiences, visions, questions, and requirements.
Braunschweig, Germany
September 30 - October 1, 2015
EB booth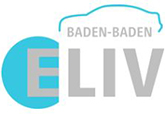 Meet to discuss current inter- and multidisciplinary requirements for passenger cars, commercial vehicles and mobile devices. The event has become a fixture among experts in the automotive industry.
Baden-Baden, Germany
October 14 - 15, 2015
EB booth
Software for the automotive industry