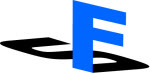 How can Functional Safety be implemented in industrial production as well as in automotive industry? Hardware-, software and tool-suppliers as well as users of safety and security relevant components are asking for guidance. The Forum "Funktionale Sicherheit" delivers competent know-how. Rudolf Grave, software expert at EB Automotive, will talk in his presentation about "The Safe State – architectures and degradation mechanisms for the dependable performance in case of an failure" (in German language).
Munich, Germany
July 7 - 9, 2015
EB speech

This symposium is the meeting place for applied geo-informatics. Dr. Nicole Beringer will introduce the App EB Dirigo followed by an outdoor practice (in groups). Afterwards she will present the corresponding web portal www.ebdirigo.com with interactive work: Participants will transfer the data they collected during the outdoor practice from our web portal into the OSM. The workshop will be held in either English or German, according to the participants preferences.
Salzburg, Austria
July 8 - 10, 2015
EB presentation and booth

The conference focuses on quality management of modern car electronics with respect to new regulations on functional safety (ISO 26262) and established standards like Automotive SPICE® or ISO/TS 16949. Join the speech of Alexander Much, our Safety & Quality Expert, when he talks about "Extending Software Solutions from Safety to Security" on July 16th.
Potsdam, Germany
July 15 - 17, 2015
EB speech

Nuance experts and other industry professionals will bring insight, innovation, and networking to the InterContinental Hotel Tokyo Bay. Meet EB Automotive in the partner area to experience live demonstrations of our EB GUIDE speech toolchain with enhanced features. This is an invitation-only event, so don't miss your opportunity to register early. Seating is limited.
Tokyo, Japan
July 17, 2015
EB booth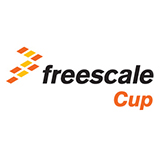 With 159 teams enrolled from 50 universities across 15 countries, the 2014-2015 Freescale Cup season is the largest ever in EMEA. The Intelligent Cars will run on the new Edge-Line track (side black line) for all races in the region. This track is more realistic and provides more engaging performance as cars no longer follow the center line.
International Event
September 15, 2015
Sponsoring

The Symtavision NewsConference provides a unique opportunity to discuss trends and solutions for the development of reliable, safe and efficient embedded real-time systems. Engineers, managers, technology experts and researchers use this opportunity to share their experiences, visions, questions, and requirements.
Braunschweig, Germany
September 30 - October 1, 2015
EB booth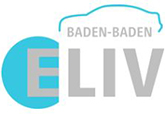 Meet to discuss current inter- and multidisciplinary requirements for passenger cars, commercial vehicles and mobile devices. The event has become a fixture among experts in the automotive industry.
Baden-Baden, Germany
October 14 - 15, 2015
EB booth
Software for the automotive industry